1st Sear / For Tokyo Marui VSR-10
¥4,107
《SPEC》
■Usable gun:Tokyo Marui VSR-10
■Material:Carbon Steel
■surface treatment:Black oxide finish
Description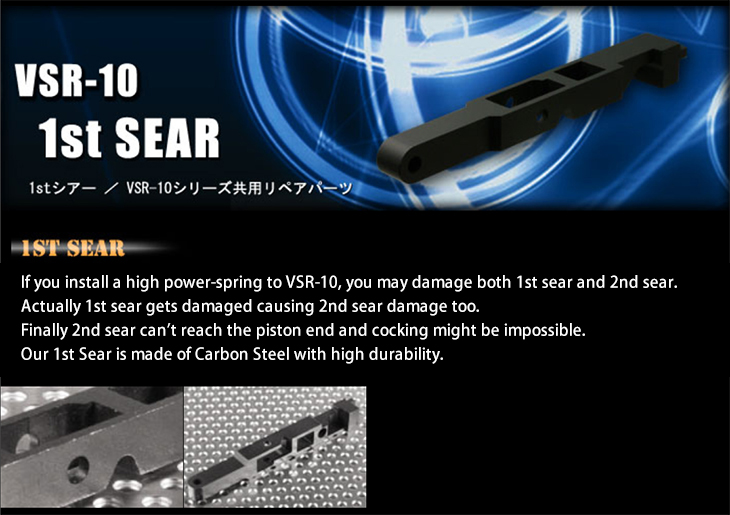 《product description》
If you install a high power-spring to VSR-10, you may damage both 1st sear and 2nd sear.
Actually 1st sear gets damaged causing 2nd sear damage too.
Finally 2nd sear can't reach the piston end and cocking might be impossible.
Our 1st Sear is made of Carbon Steel with high durability.
《SPEC》
■Usable gun:Tokyo Marui VSR-10
■Material:Carbon Steel
■surface treatment:Black oxide finish