Attachment(CCW) / For Tokyo Marui MEU
¥1,027
《SPEC》
■Usable gun:Tokyo Marui MEU
■Material:Duralumin
■surface treatment:Black Alumite

Description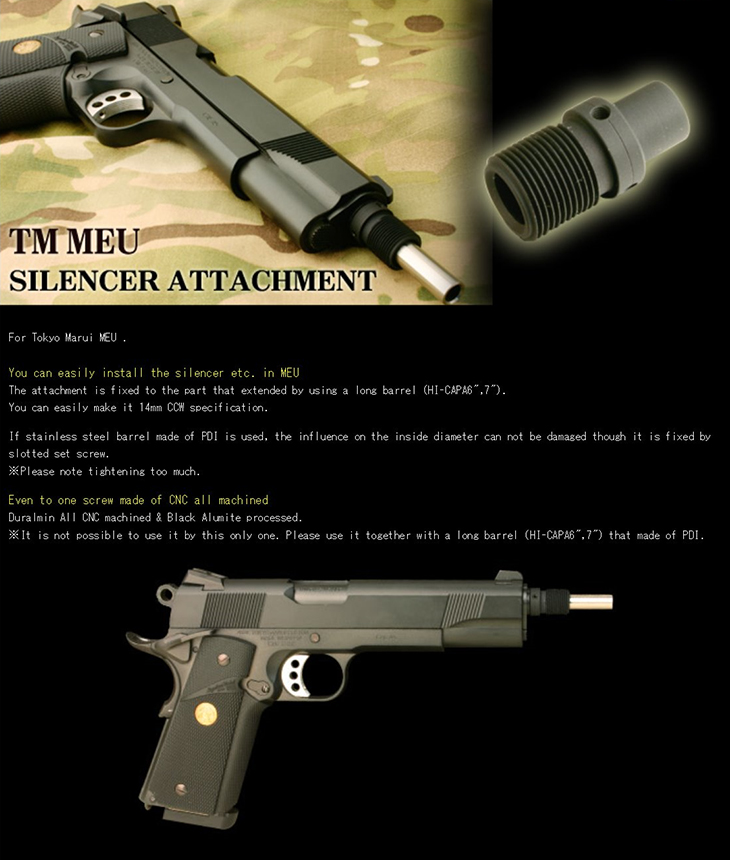 《product description》
For Tokyo Marui MEU.
You can easily install the silencer etc. in MEU
The attachment is fixed to the part that extended by using a long barrel (HI-CAPA6″,7″).
You can easily make it 14mm CCW specification.
If stainless steel barrel made of PDI is used, the influence on the inside diameter can not be damaged though it is fixed by slotted set screw.
※Please note tightening too much.
Even to one screw made of CNC all machined
Duralmin All CNC machined & Black Alumite processed.
※It is not possible to use it by this only one. Please use it together with a long barrel (HI-CAPA6″,7″) that made of PDI.
《SPEC》
■Usable gun:Tokyo Marui MEU
■Material:Duralumin
■surface treatment:Black Alumite