Barrel Base / For Tokyo Marui NEW GEN AEG M4 series
¥1,874
《SPEC》
■Usable gun:Tokyo Marui NEW GEN AEG M4 series
■Material:Duralumin
■surface treatment:Black Alumite
Description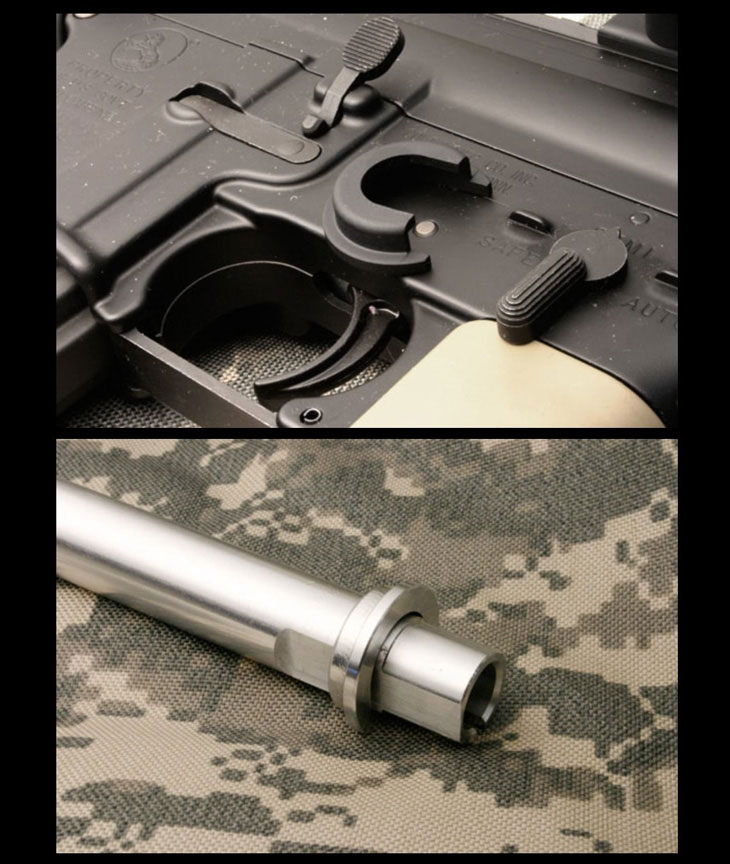 《product description》
For Tokyo Marui AEG M4 series.
All CNC machined by MORI SEIKI NL2000 SY / 500.
Duralumin base is released!
Delrin version is easy to fit in and be rubbing.
But duralumin version has rigid feeling.
Please rub before using this product,
because the key point of this product is as thick as that of the delrin version.
《SPEC》
■Usable gun:Tokyo Marui NEW GEN AEG M4 series
■Material:Duralumin
■surface treatment:Black Alumite