Barrel Spacer / For PDI & CA M24
¥1,540
《SPEC》
■Usable gun:PDI & CA M24
■Material:Delrin
Description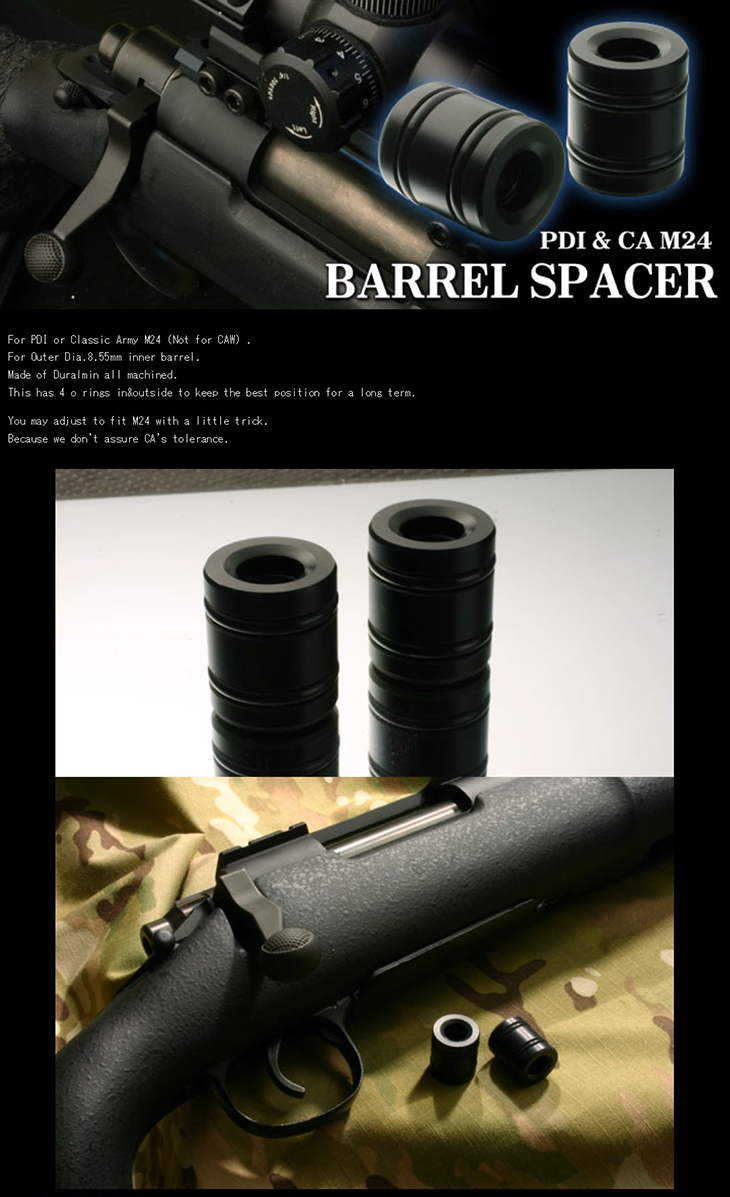 《product description》
For PDI or Classic Army M24 (Not for CAW) .
For Outer Dia.8.55mm inner barrel.
This has 4 o rings in&outside to keep the best position for a long term.
You may adjust to fit M24 with a little trick.
Because we don't assure CA's tolerance.
[Notes regarding CA M24! ]
It has been confirmed that CA (Classic Army) M24 has M4 screws instead of M3 to attach the receiver and trigger box.
Depending on the lot it may not be possible to install it, so be sure to check your CA M24 before purchasing.
Since Classic Army's products undergo design changes frequently, there is a high possibility that the parts we handle might not compatible.
* We are unable to check the lots of CA M24 or if your rifle is compatible.
* Items purchase cannot be returned as they removed out of the package.
《SPEC》
■Usable gun:PDI & CA M24
■Material:Delrin