CS Grip Screw Ex-R / For Tokyo Marui AK47
¥798
《SPEC》
■Usable gun: Tokyo Marui AK47
■Material:Carbon Steel
■surface treatment:Black oxide finish
Description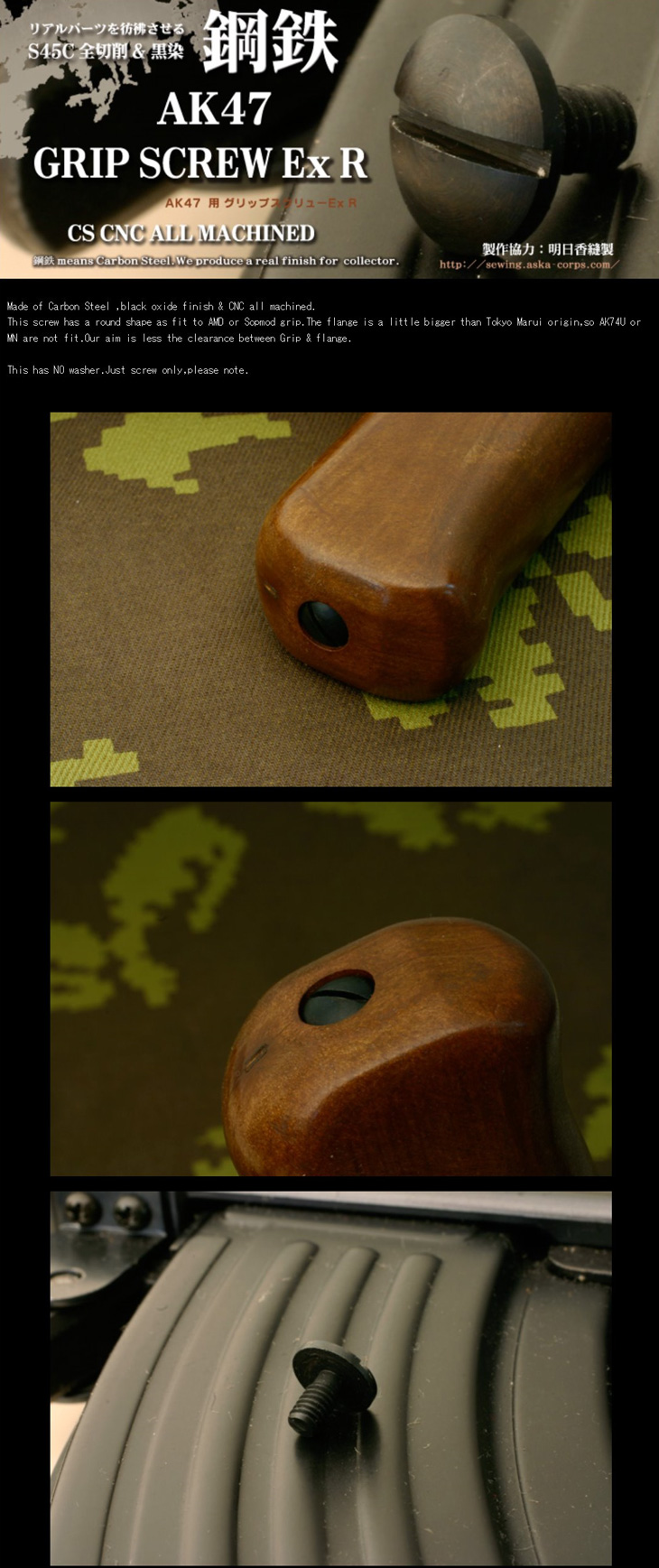 《product description》
Made of Carbon Steel ,black oxide finish & CNC all machined.
This screw has a round shape as fit to AMD or Sopmod grip.The flange is a little bigger than Tokyo Marui origin,so AK74U or MN are not fit.Our aim is less the clearance between Grip & flange.
This has NO washer.Just screw only,please note.
《SPEC》
■Usable gun: Tokyo Marui AK47
■Material:Carbon Steel
■surface treatment:Black oxide finish