custom trigger guard TYPE L / For Tokyo Marui GBB M4 series
¥3,150
《SPEC》
■Usable gun:Tokyo Marui GBB M4 series
■Material:Duralumin
■surface treatment:
BK color: Black alumite
WH color: White alumite
Description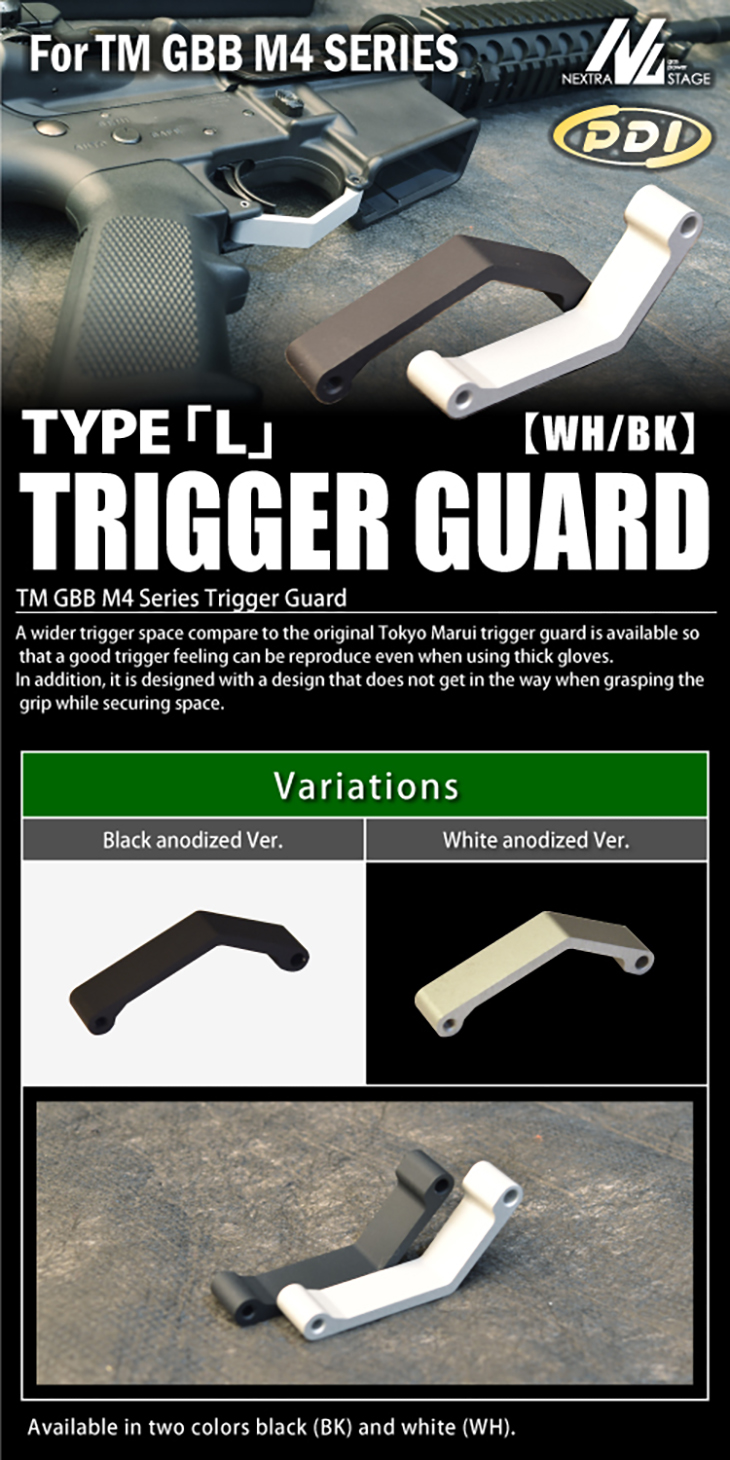 《product description》
A wider trigger space compare to the original Tokyo Marui trigger guard is available so that a good trigger feeling can be reproduce even when using thick gloves.
In addition, it is designed with a design that does not get in the way when grasping the grip while securing space.
Available in two colors black (BK) and white (WH).
《SPEC》
■Usable gun:Tokyo Marui GBB M4 series
■Material:Duralumin
■surface treatment:
BK color: Black alumite
WH color: White alumite