G3 Core Barrel / For Tokyo Marui G3 SG-1
¥6,438
《SPEC》
■Usable gun:Tokyo Marui G3 SG-1
Description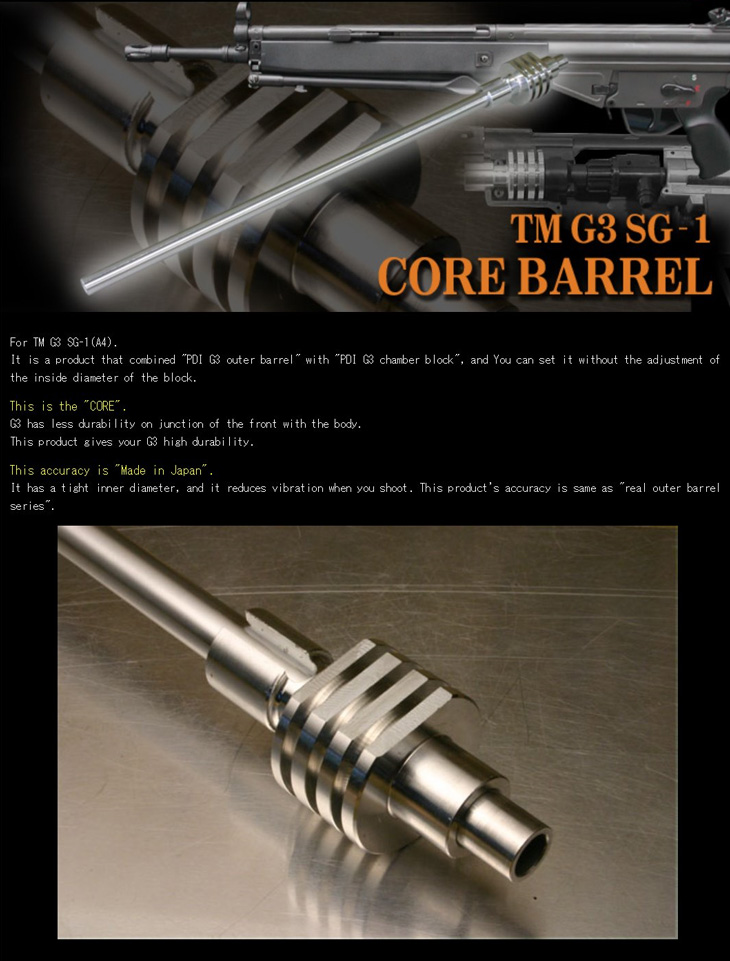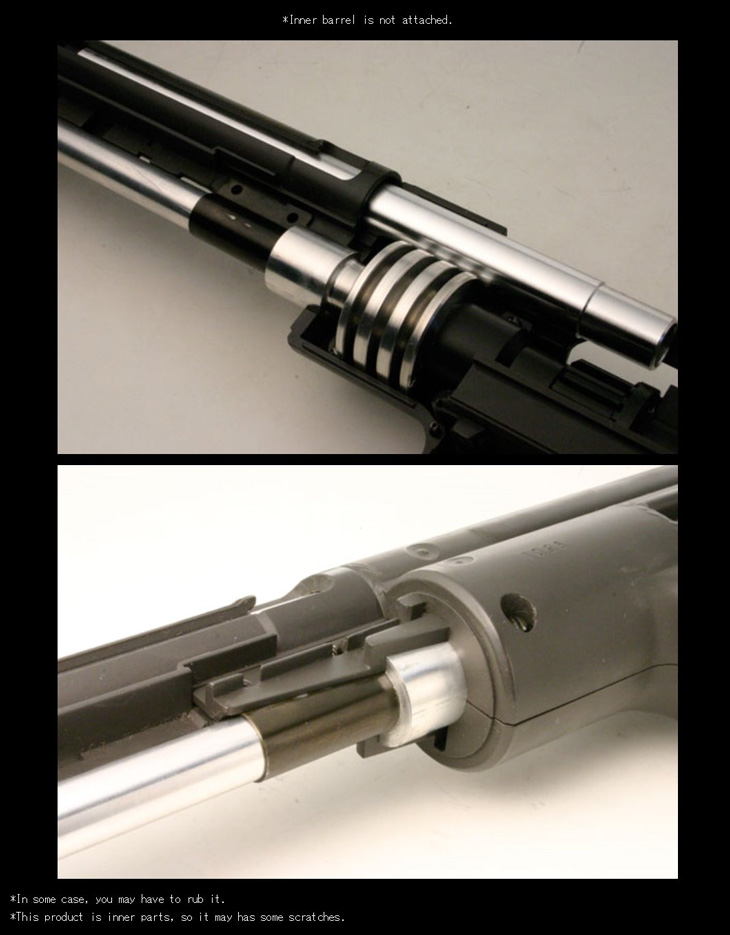 《product description》
For TM G3 SG-1(A4).
It is a product that combined "PDI G3 outer barrel" with "PDI G3 chamber block", and You can set it without the adjustment of the inside diameter of the block.
This is the "CORE".
G3 has less durability on junction of the front with the body.
This product gives your G3 high durability.
This accuracy is "Made in Japan".
It has a tight inner diameter, and it reduces vibration when you shoot. This product's accuracy is same as "real outer barrel series".
*Inner barrel is not attached.
*In some case, you may have to rub it.
*This product is inner parts, so it may has some scratches.
《SPEC》
■Usable gun:Tokyo Marui G3 SG-1