GRIP SPACER / For Carbon8 M45 [1.0mm] SV Ver.
¥2,182
《SPEC》
■Usable gun:Carbon8 M45
■thickness : 1.0mm
■Material:Duralumin
Description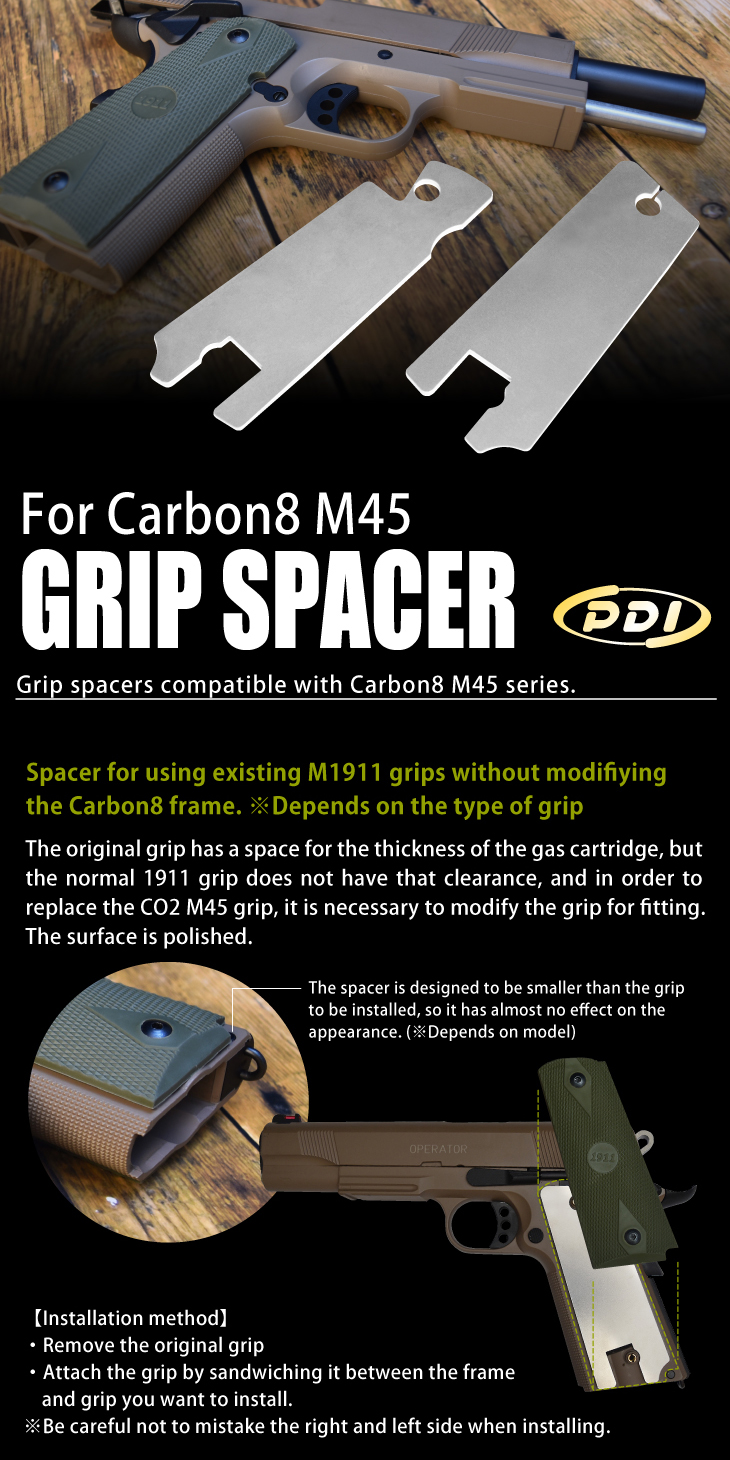 《product description》
Grip spacers compatible with Carbon8 M45 series.
Spacer for using existing M1911 grips without modifiying the Carbon8 frame.
※Depends on the type of grip
The original grip has a space for the thickness of the gas cartridge, but the normal 1911 grip does not have that clearance, and in order to replace the CO2 M45 grip, it is necessary to modify the grip for fitting.
The surface is polished.
Installation method
・Remove the original grip
・Attach the grip by sandwiching it between the frame and grip you want to install.
※Be careful not to mistake the right and left side when installing.
《SPEC》
■Usable gun:Carbon8 M45
■thickness : 1.0mm
■Material:Duralumin