I.B.STOCK ( wire stock type ) / For Tokyo Marui AEG M4 series
¥28,864
《SPEC》
■Usable gun:Tokyo Marui AEG M4 series
■Material:Duralumin
■surface treatment:Black Alumite
Description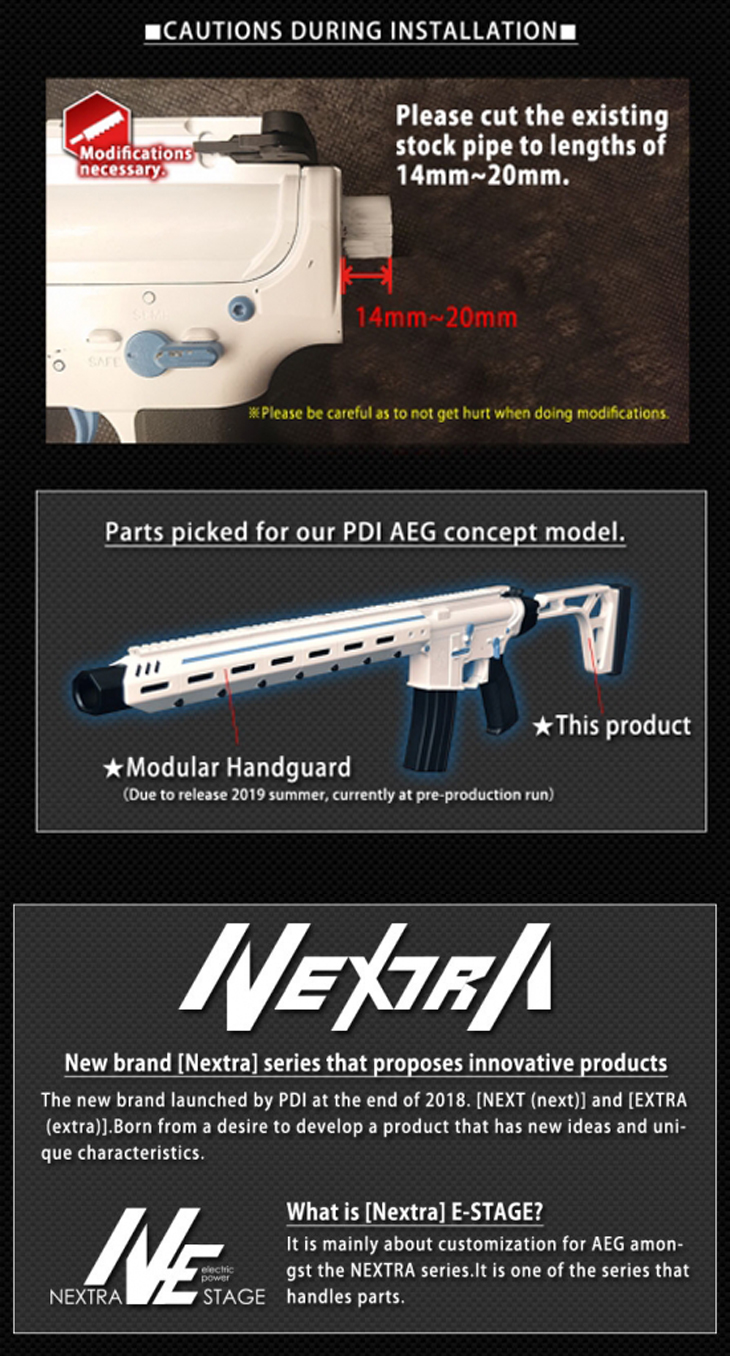 《product description》
Innovative design which incorporates a new idea of storing a battery into a smart wire stock has been release.
The material is duralumin which is light weight with high durability. Surface treatment producing a matted texture due by applying black alumite treatment after honing.
The pad is made of silicon 3D printed with KEYENCE 3D printer "AGILISTA".
The base is set to match the shape of Tokyo Marui's M4 standard electric gun series.
※ Notes for mounting
Cut the stock pipe to a length between 14 mm and 20 mm.
《SPEC》
■Usable gun:Tokyo Marui AEG M4 series
■Material:Duralumin
■surface treatment:Black Alumite