SET PIN 2 / For Tokyo Marui VSR-10
¥2,053
《SPEC》
■Usable gun:Tokyo Marui VSR-10
■Material:Carbon Steel
■surface treatment:Black oxide finish
1 in stock
Description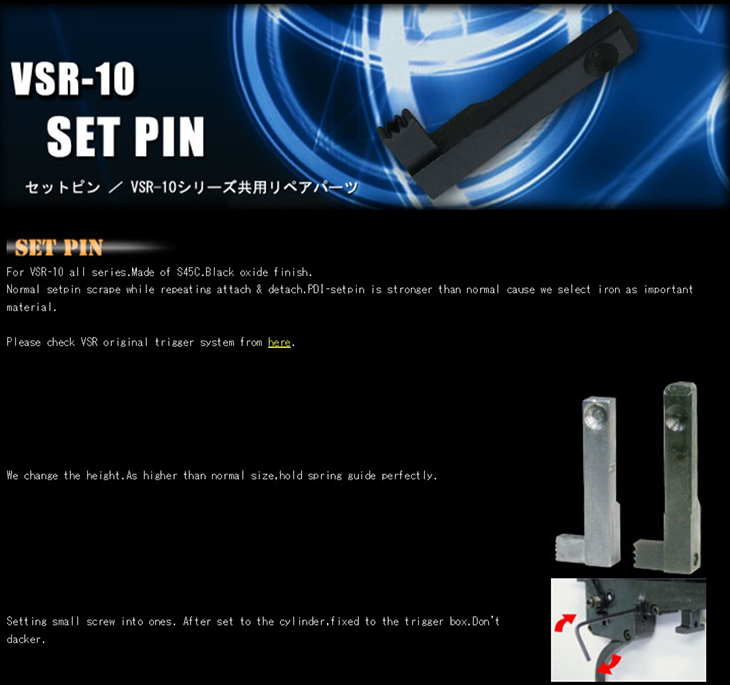 《product description》
For VSR-10 all series.Made of S45C.Black oxide finish.
Normal setpin scrape while repeating attach & detach.PDI-setpin is stronger than normal cause we select iron as important material.
Please check VSR original trigger system.
We change the height.As higher than normal size,hold spring guide perfectly.
Setting small screw into ones. After set to the cylinder,fixed to the trigger box.Don't dacker.
《SPEC》
■Usable gun:Tokyo Marui VSR-10
■Material:Carbon Steel
■surface treatment:Black oxide finish