Short Rail(Mini R.I.S) / For Tokyo Marui AEP Scorpion
¥1,613
《SPEC》
■Usable gun:Tokyo Marui SCORPION MINI R.I.S.(Ver.1&Ver.2)
■Material:Duralumin
■surface treatment:Black Alumite
Description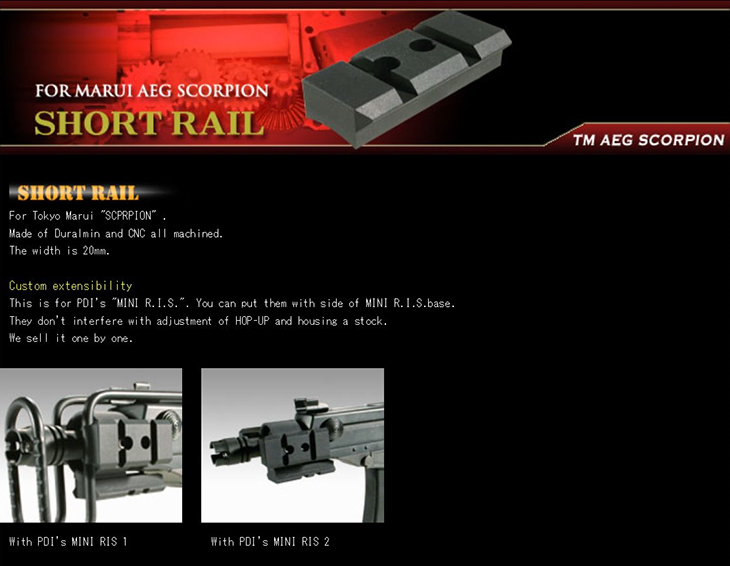 《product description》
For Tokyo Marui "SCPRPION" .
Made of Duralmin and CNC all machined.
The width is 20mm.
Custom extensibility
This is for PDI's "MINI R.I.S.". You can put them with side of MINI R.I.S.base.
They don't interfere with adjustment of HOP-UP and housing a stock.
We sell it one by one.
《SPEC》
■Usable gun:Tokyo Marui SCORPION MINI R.I.S.(Ver.1&Ver.2)
■Material:Duralumin
■surface treatment:Black Alumite