W Hold Chamber Packing(50deg) / For Tokyo Marui AEG
¥587
《SPEC》
■Usable gun:
・Tokyo Marui AEG Inner barrel
・For PDI Hop up chamber inner barrel
■Material:nitrile rubber
Description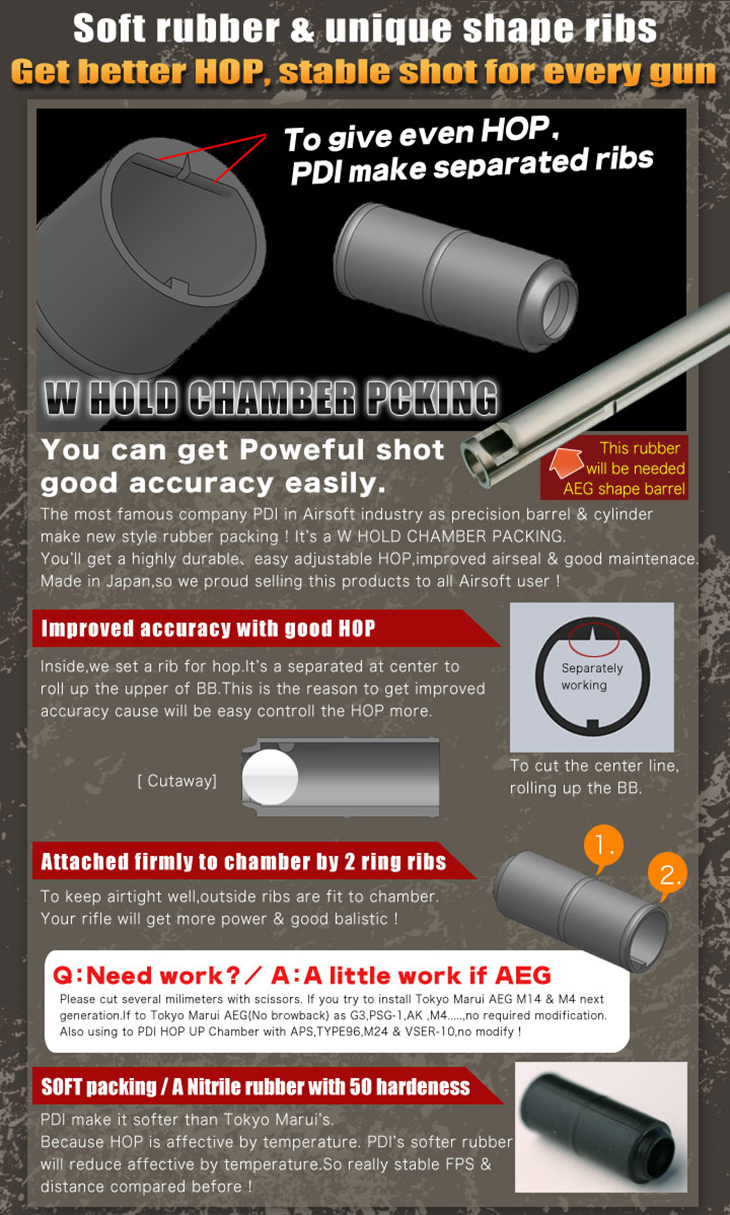 《product description》
Compact, but it has high power!
This is new model packing of PDI.
It has two ring ribs on the outer surface, and they improve airtight.
And more, it has "W hold ledges".
Two ledges in the packing are steady of the BB's trajectory.
It made of nitrile rubber(Hs50), and has high oil resistant and abrasion resistance.
You can use it all season!
《SPEC》
■Usable gun:
・Tokyo Marui AEG Inner barrel
・For PDI Hop up chamber inner barrel
■Material:nitrile rubber