Smart Tactical Level(S.T.L) / For 20mm rail , Picatiny rail
¥7,022
《SPEC》
■Usable gun:20mm rail , Picatiny rail
■Material:Duralumin
■surface treatment:Black Alumite
Description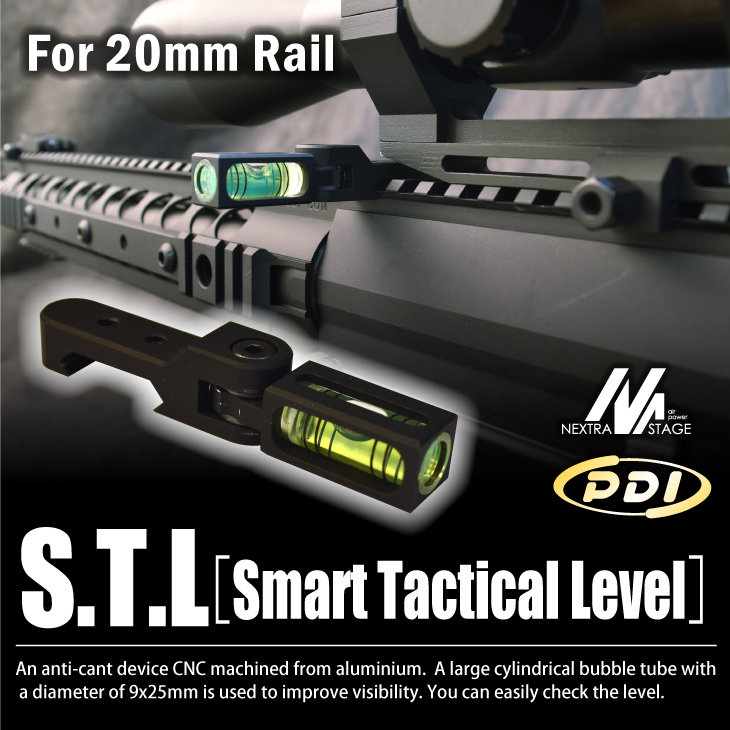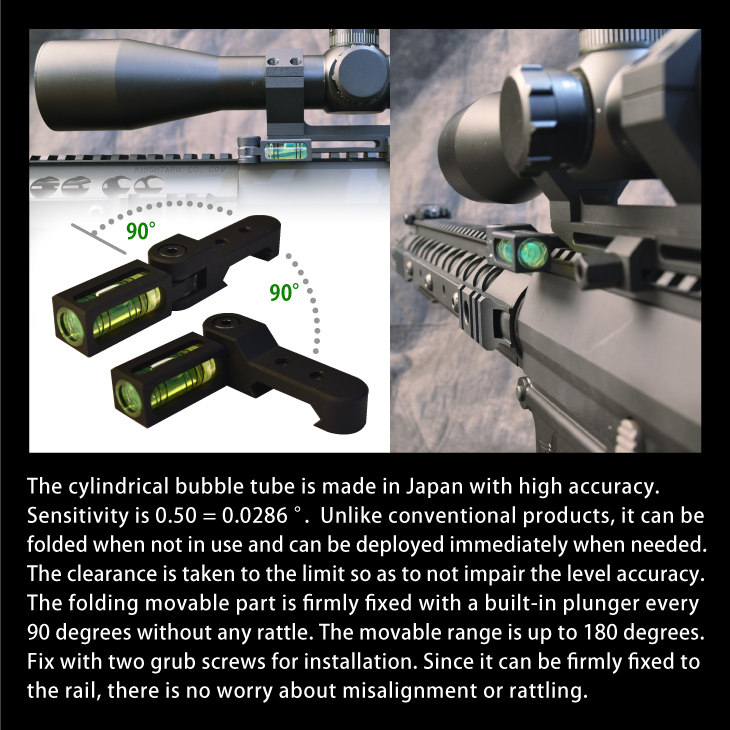 《product description》
An anti-cant device CNC machined from aluminium.
A large cylindrical bubble tube with a diameter of 9x25mm is used to improve visibility.
You can easily check the level.
The cylindrical bubble tube is made in Japan with high accuracy. Sensitivity is 0.50 = 0.0286 °.
Unlike conventional products, it can be folded when not in use and can be deployed immediately when needed.
The clearance is taken to the limit so as to not impair the level accuracy.
The folding movable part is firmly fixed with a built-in plunger every 90 degrees without any rattle. The movable range is up to 180 degrees.
Fix with two grub screws for installation. Since it can be firmly fixed to the rail, there is no worry about misalignment or rattling.
※ Please note that since the clearance of the movable part is taken to the limit, the movable part may cause the coating to rub off during operation.
《SPEC》
■Usable gun:20mm rail , Picatiny rail
■Material:Duralumin
■surface treatment:Black Alumite